Superbells® Doublette Love Swept Double Calibrachoa Calibrachoa hybrid
Look what caught my eye!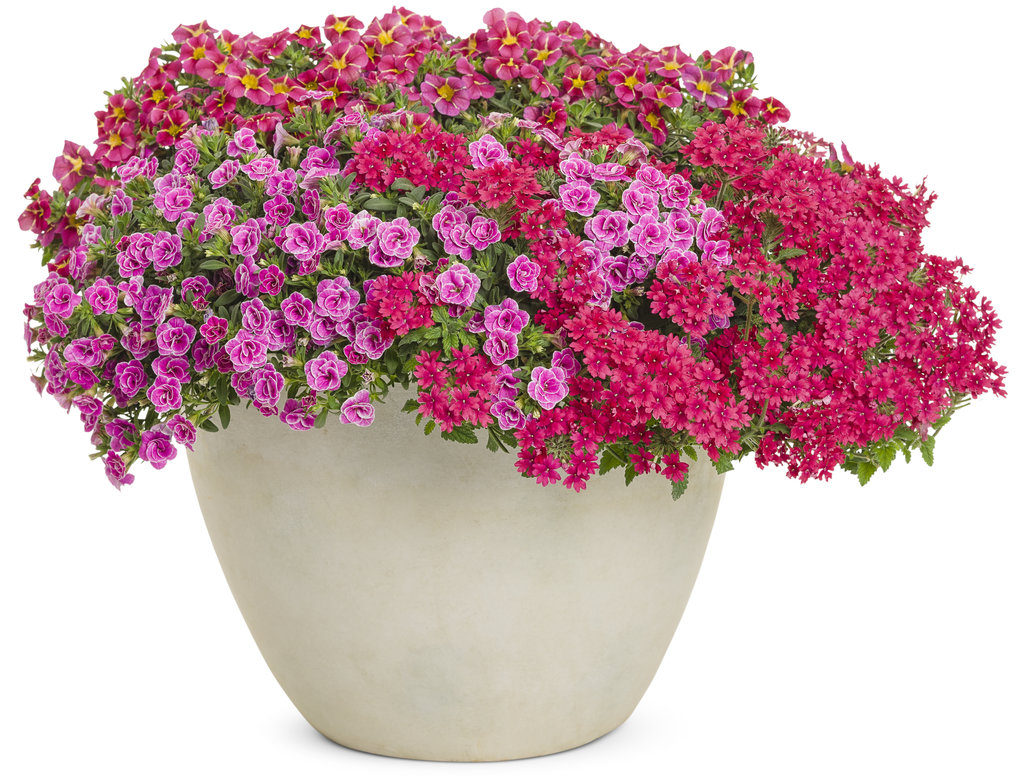 Abundant, small double petunia-like flowers all season on cascading growth; low maintenance. The flowers are a gorgeous deep pink, with a fine white rim on each petal. The effect is pure heaven.

Continuous Bloom or Rebloomer 
Long Blooming 
Fall Interest 
Heat Tolerant 
Deadheading Not Necessary 
Attracts Hummingbirds

Find more info at Proven Winners.