Diane Swan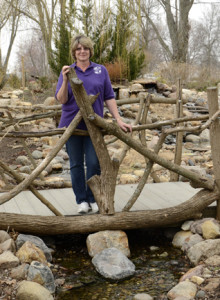 Diane Swan is a contributor of water garden articles to The Kansas City Gardener. Diane was raised on a farm in northern Iowa. As a young girl she always loved the outdoors, gardening and searching for rocks and other interesting things along the banks of the little Wapsie River.
One year of college for medical technology was enough to convince her that the medical field was not her thing.
Twenty-six years ago, Diane and her family moved from Iowa to the Kansas City area. Ironically she ended up working for a medical packaging plant for 13 years. She left her role as plant manager to work in the family business that Kevin, her husband, started several years earlier. It was the best job change she ever made. Diane runs the day-to-day operations of Swan's Water Gardens.
Diane loves sharing her passion of water gardens through articles, newsletters and a blog on their new website.
Spare time is spent well with crafts, reading and treasured time with the grandkids.