Plant Profile: Angelface 'Perfectly Pink'
FANCY, yet UNFUSSY
Offered by Proven Winners, this summer snapdragon is new, and available in garden centers this year.
Angelface® Angelonia are prized as vertical accent plants everywhere. Undoubtedly the finest Angelonia on the market today, Angelface are semi-upright with a good branching habit, have extra-large, brilliantly colored blooms, and thrive in hot, humid conditions.
Blooms all season; heat and drought tolerant plants; grape-scented foliage; low maintenance.
Try a container combination similar to what's pictured below: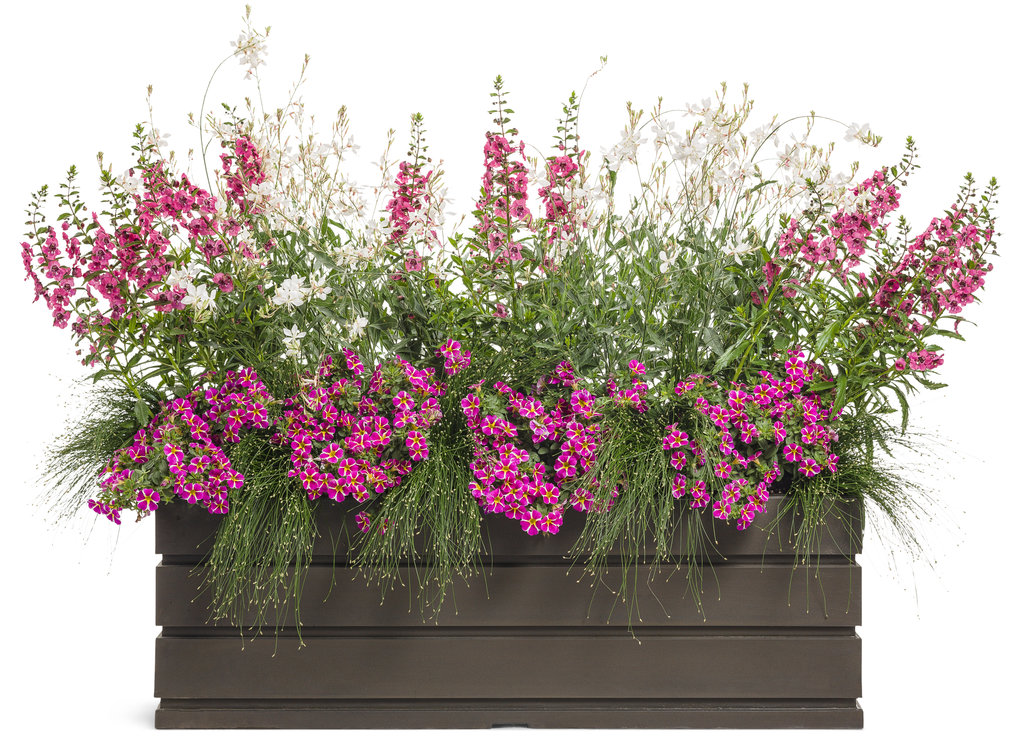 • Angelface® Perfectly Pink Summer Snapdragon Angelonia hybrid
• Superbells® Cherry Star Calibrachoa hybrid
• Stratosphere™ White Butterfly Flower Gaura lindheimeri
• Graceful Grasses® Fiber Optic Grass Isolepsis (Scirpus) cernus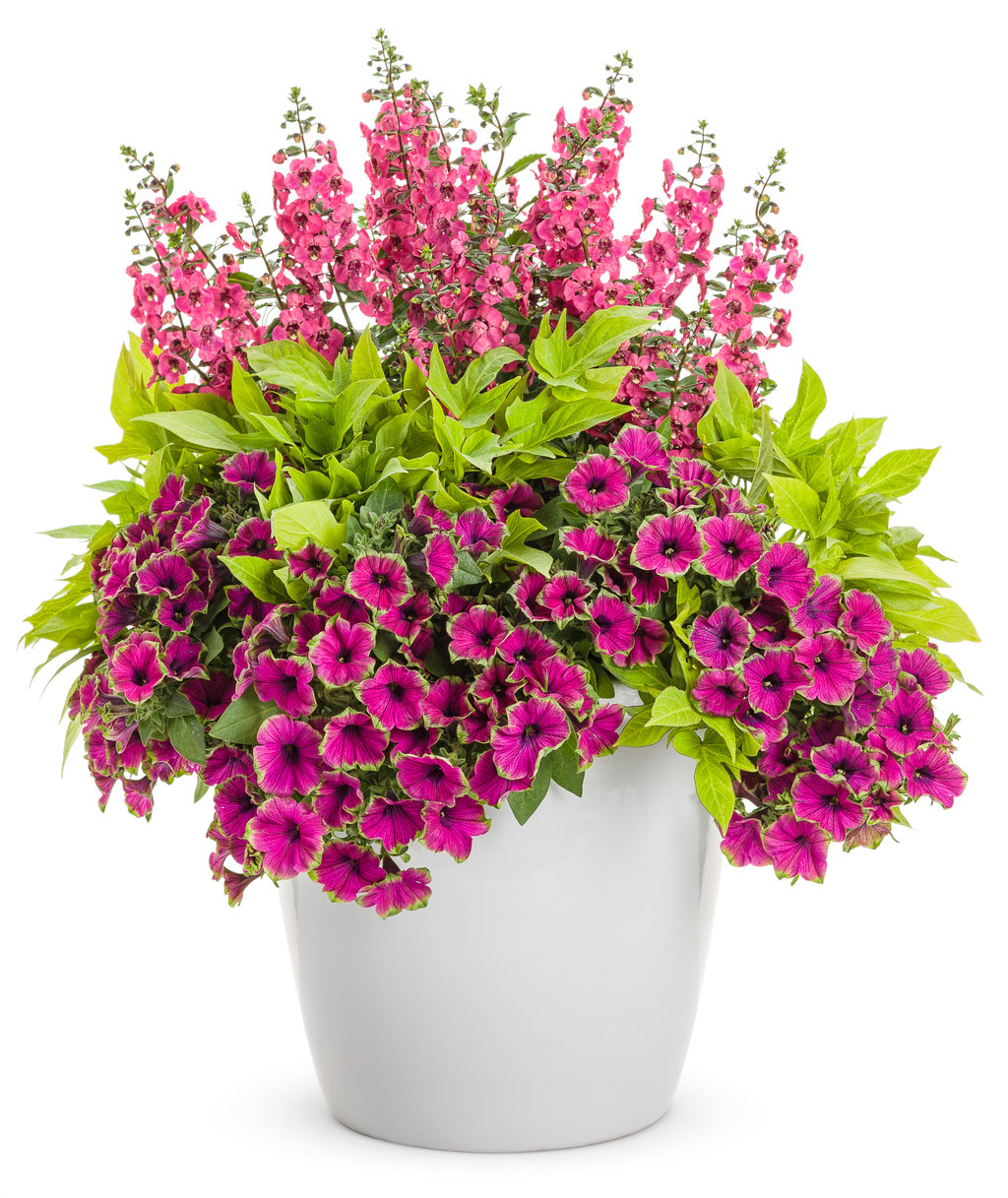 or this combination pictured right:
• Angelface® Perfectly Pink Summer Snapdragon Angelonia hybrid
• Supertunia® Picasso in Purple® Petunia hybrid
• 'Sweet Caroline Light Green' Sweet Potato Vine Ipomoea batatas