Basil abundance
Is there such a thing as TOO MUCH BASIL?
As summer draws to a close, I've noticed that there's plenty of basil still growing in the herb container on the patio. How did that happen? Did I plant too much? More likely, I didn't use enough basil in the kitchen.
One way to put that extra basil to work is in a pesto recipe. Here's one I found courtesy of Old World Garden Farms.
CLASSIC BASIL PESTO RECIPE
Ingredients
2 cups fresh basil leaves, packed
1/2 cup freshly grated Pecorino-Romano (or Parmesan-Reggiano) cheese
1/2 cup extra virgin olive oil
1/3 cup pine nuts or walnuts
3 medium sized garlic cloves, peeled
Salt and freshly ground black pepper to taste
Instructions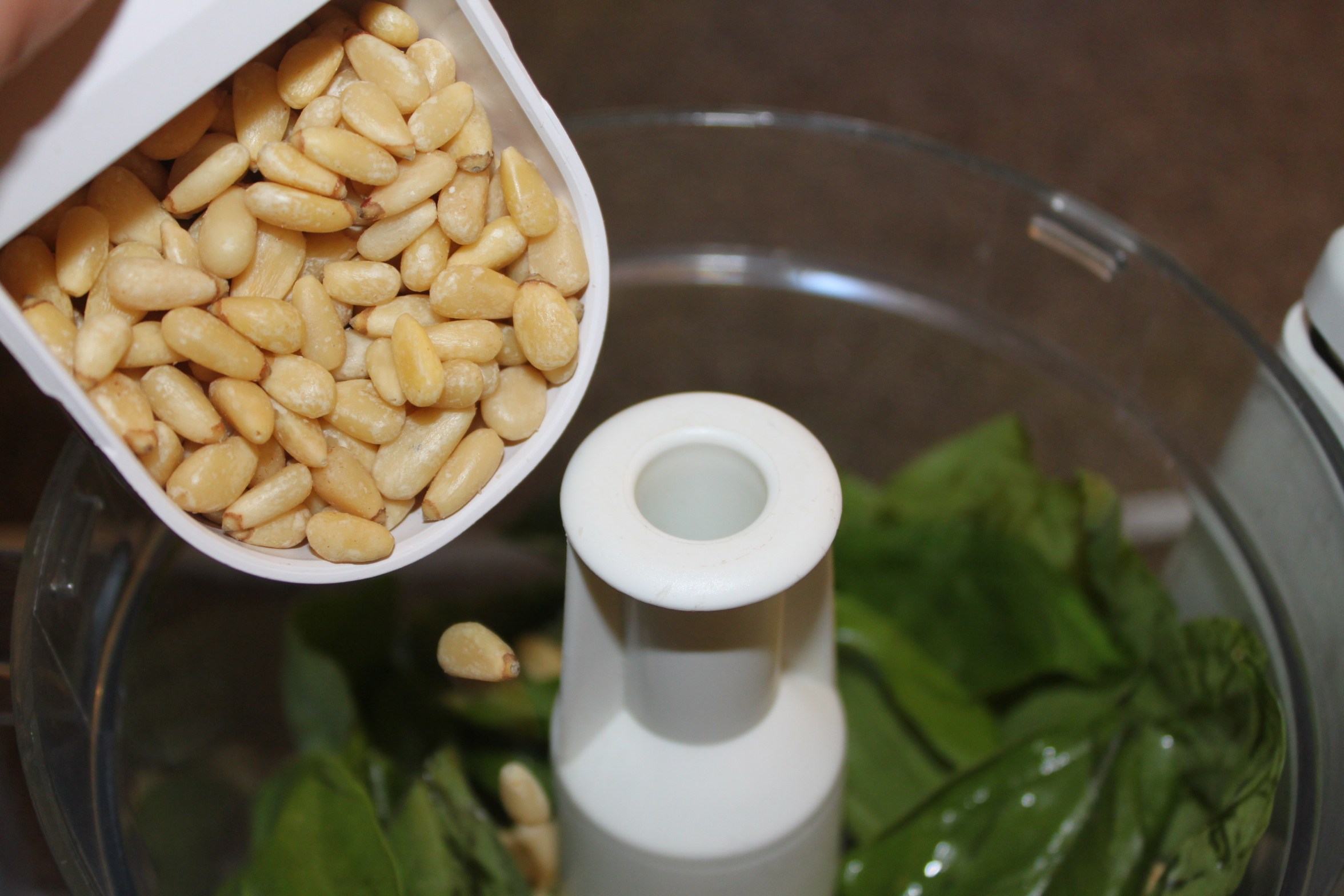 1. Place the basil and the pine nuts in a food processor. Pulse a few times. (If you are using walnuts instead of pine nuts and they are not already chopped, pulse them a few times first, before adding the basil.)
2. Add the garlic, pulse a few times more.
3. Slowly add the olive oil in a constant stream while the food processor is on. Stop to scrape down the sides of the food processor with a rubber spatula.
4. *If you are going to freeze the pesto – stop here. Pesto freezes better without the cheese added. If you are not going to freeze, or once you have thawed your pesto, proceed to the next step.
5. Add the grated cheese and pulse again until blended. Add a pinch of salt and freshly ground black pepper to taste.
Notes
Add to pasta, potatoes, and chicken dishes, or serve over toasted baguette slices.